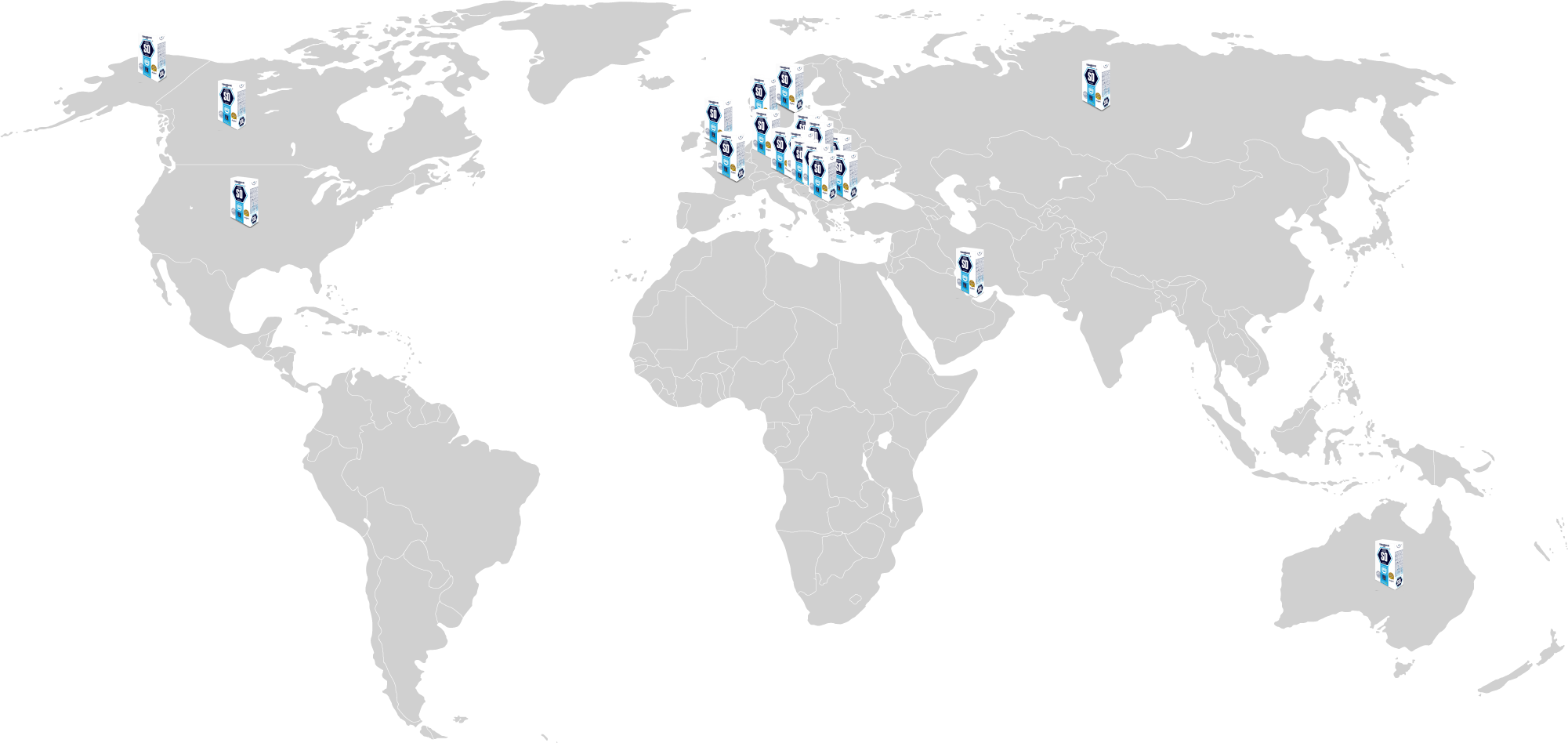 Markets
General importers and distributors
Solana Jsc Tuzla is a company that has spent more that one century in producing and processing all assortment of edible iodised salt used in food industry, bakeries and meat industry and non-iodised salt used for chemical, textile and leather-making industry. We also produce salt in tablets, iodised for food and fish industry and non-iodised for industrial water or livestock. There is also nitrite salt for meat industry.
Solana Jsc Tuzla cooperates with following distributors and general importers:
Bosnia and Herzegovina market
Distributor for Do-Do začin:
Omega d.o.o.
II Krajiške 23, Živinice
tel: +387 35 772 122
fax: +387 35 772 913
email: info@omega.ba
Slovenian market
Digit d.o.o.
Pod brezami 7, 1218 Komenda
tel: +386 1 562 33 70
fax: +386 1 562 17 99
email: ivan@digit.si
Macedonian market
Izvor Vadin d.o.o.e.l.
Pero Nakov bb, Skoplje
tel: +389 22 551 310
fax: +389 22 551 712
email: izvor92@yahoo.com
Croatian market
Zaprešićanka d.o.o.
Zagrebačka cesta 3, Pojatno, Donja Pušća
tel: +385 1 331 1707
fax: +385 1 331 1700
email: info@zapresicanka.hr
Kosovo market
Pro Biznis Vitia
Rr. Cen Dugolli, Ferizaj
tel: +377 (0)44 501 615
email: probiznis@hotmail.com